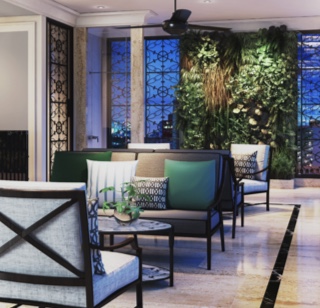 Features & Conveniences
Facilities at VERDE are designed with the health-conscious and leisure-loving in mind, and especially made to serve metropolitan people
Redefine modern luxury with an exclusive private lifestyle surrounded by sumptuous amenities
Register Now
Elegant Lobby
& Corridor
Welcome you into a light and airy space furnished with graceful furniture adequately serve our selected few residents
Revival
Fitness
Fully equipped work-out facilities with changing room and steam room
Natural
Lap Pool
A UV pool and sunbathing beds floating in the water, natural stone pavers, and poolside lounge seating
Sensual
Courtyard
A tranquil centerpiece that opens up the space in the middle of the building for an elegant, majestic tree standing watch over wrought iron balconies
Security
System
Truly Living a Life of Freedom. Designed to offer the very best in private living, Verde keeps the number of units small at 31 while allotting parking space for 33 cars
24/7 High Security. Safe and secure with 24 hour security system, CCTV camera throughout the property, keycard access system, VDO door phone and lits accessible to only your resident's floor.
Conveniences & Facilities
Tailored with meticulous attention to detail
Fire Alarm & Fire Protection System
Smoke and/or heat detectors throughout the building including all residential and common area

Fire extinguishers, fire escape signage, emergency lighting in all common area.
Security System
Safety
Common Area
All specifications are subjected to change or replaced with equivalent items without prior notice.
Thank You

We appreciate your registration.
Our representatives will be assisting you shortly.
Or call us at 081 618 6666